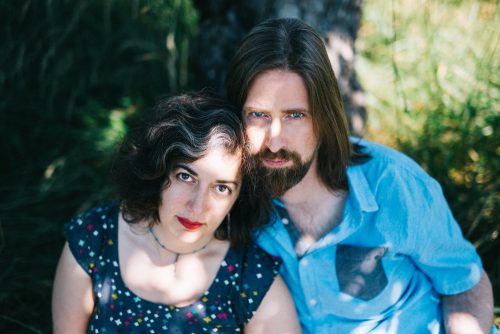 Event details
Saturday | October 20, 2018
7:30 pm
Leaven Community 5431 NE 20th Ave. Portland, OR 97211
Claudia Savage, BEI Fellow and Poet, will be apart of an Extradition Series with her husband on Saturday, October 20th at the Leaven Community.
Thick in the Throat, Honey perform Other Echoes Inhabit the Garden for Tenor Saxophone and Gated Tape (2013) by Daniel Brandes for this quarterly Creative Music Guild experimental music series.
The Extradition Series is an ongoing workshop where performers and audience explore new approaches to music-making and music-listening. By presenting works that are generously experimental – giving equal agency to their composers and interpreters, and embracing the contingency of their ultimate form – we seek to draw musicians and audience into the moment, exchanging hard expectations for radical openness.