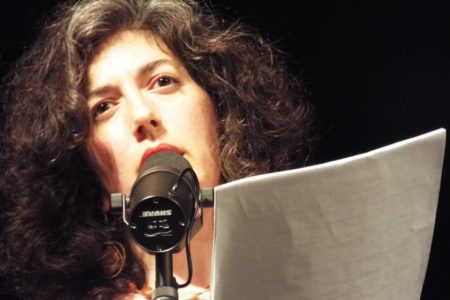 Event details
Saturday | November 10, 2018
11:45 am
Deflecting Violence Through Poetry: A High School Teacher Workshop at the Portland Book Festival
Claudia Savage, BEI fellow and poet, will be at the Poetry Workshop at the Portland Book Festival on Saturday, November 11.
Deflecting Violence Through Poetry
How can poetry actually help students deal with the violence in our modern world–wars that have been happening since they were born, violence in the schools, the rise of nationalism, sexism, and racism, and threats on social media and media in general? The poet has always been feared by fascists and those in power for good reason. In this class we'll discuss three ways that you can help your students create art that feels meaningful and gives them back their voice. We will tackle issues of hypocrisy (through blackout poems and found poems), explore methods utilized by activists to oppose those in power (like Chilean poet Cecilia Vicuna against Pinochet and Morgan Parker against sexism and racism in American popular culture), and we'll learn how to give love back to the forgotten in our lives through praise and persona poems. Together we will explore poets who inspire and methods that will get students writing and sharing.
Kinney classroom at the Portland Art Museum. Free. Sign up here.