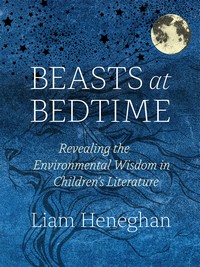 Event details
Wednesday | May 2, 2018
7:00 pm
DePaul University, McGowan South, First Floor, 1110 West Belden Avenue, Chicago, IL 60614
DePaul's University's Institute for Nature and Culture is hosting the launch event for BEI Emeritus Fellow Liam Heneghan book: Beasts at Bedtime: Revealing the Environmental Wisdom in Children's Literature (University of Chicago Press, 2018).
Within the entertaining pages of many children's books lie profound teachings about the natural world that can help children develop an educated and engaged appreciation of the dynamic environment they inhabit. In Beasts at Bedtime, scientist (and father) Heneghan examines the environmental underpinnings of children's stories
Copies of the book will be available at the reception.
RSVP by April 15th for reception to naomi.leighton@depaul.edu (to get a head-count for the reception)
Copies of the Book are also available at: https://www.amazon.com/Beasts-Bedtime-Environmental-Children's-Literature/dp/022643138X or http://www.press.uchicago.edu/ucp/books/book/chicago/B/bo25153600.html