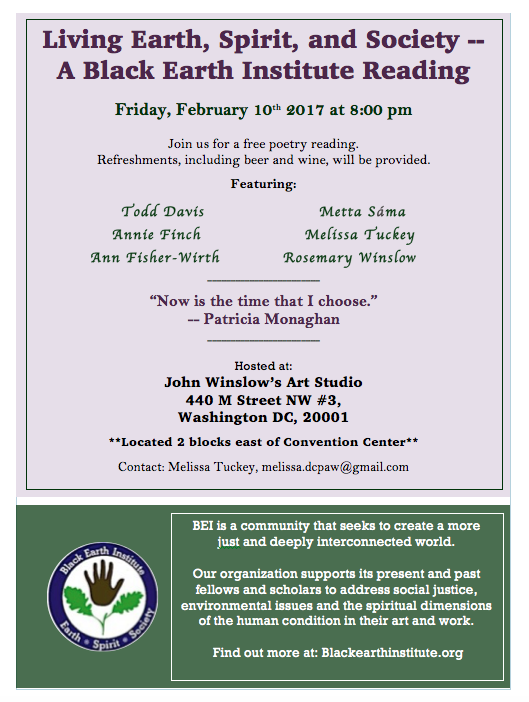 Event details
Friday | February 10, 2017
8:00 pm
John and Mary Winslow's Studio, 440 M Street NW #3, Washington DC, 20001
Join Black Earth Institute for a Fellows Reading during the AWP Conference weekend in Washington DC!!  We will be hosting a reading at John and Winslow's Art Studio, at 8:00 pm on Friday, February 10th.  Refreshments, including beer and wine, will be provided.
Work will be presented by: Todd Davis, Ann Fisher-Wirth, Annie Finch, Metta Sama, Melissa Tuckey, and Rosemary Winslow.
"Now is the time that I choose." — Patricia Monaghan
The AWP Conference will be held at the Walter E. Washington Convention Center & Washington Marriott Marquis.  John Winslow's Art Studio is located half a mile away, about 2 blocks east, from the Convention Center.