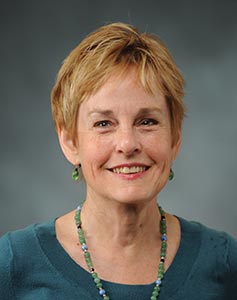 Event details
Wednesday | March 9, 2016
12:00 pm
University of Mississippi Barnard Observatory, Tupelo Room
Ann Fisher-Wirth, UM Professor of English, and Maude Schuyler Clay, photographer, discuss their collaborative project "Mississippi" at the brown bag lecture on March 9. Ann Fisher-Wirth's poems will be on letterpress broadsides shown along with Maude Clay's photographs. The show will open March 1 at the Gammill Gallery, Center for the Study of Southern Culture, Barnard Observatory, University of Mississippi. It will be up until at least mid-April.
Mississippi: A Collaborative Project by Ann Fisher-Wirth and Maude Schuyler Clay.
Mississippi, where I have lived for the past twenty-five years, suffers from severe environmental degradation that cannot be separated from its history of poverty and racial oppression. Yet the state also possesses great natural beauty and a rich and complex culture, one interwoven from the many voices that have made up its identity. Mississippi, the collaborative project I have undertaken with the acclaimed Mississippi photographer Maude Schuyler Clay, explores both this degradation and this beauty.
http://aboutplacejournal.org/voices/s3-iii-ii/ann-fisher-wirth-iii-ii/
Ann Fisher-Wirth, a BEI Fellow, is the daughter of a career Army officer and an English teacher. Her fourth book of poems, Dream Cabinet, was published by Wings Press in 2012. Her other books of poems are Carta Marina, Blue Window, and Five Terraces, and her chapbooks are First, earth,Slide Shows, Walking Wu-Wei's Scroll, and The Trinket Poems. With Laura-Gray Street, she coedited the groundbreaking Ecopoetry Anthology, published by Trinity University Press in 2013.  Her poems have received numerous awards, including a Malahat Review Long Poem Prize, the Rita Dove Poetry Award, the Mississippi Institute of Arts and Letters Poetry Award, two Mississippi Arts Commission fellowships, and thirteen Pushcart nominations including a Special Mention. They have been published in journals such as Prairie Schooner,Blackbird, The Valparaiso Review, Terrain.org, CutThroat, The Mississippi Review, and Copper Nickel. In 2012, Ann was a finalist to become Poet Laureate of Mississippi. Her current projects are a collaborative poetry/photography manuscript called Mississippi with the acclaimed photographer Maude Schuyler Clay