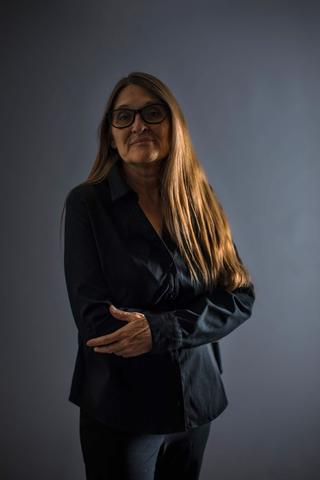 This piece was originally found in nationalbook.com.
The ten contenders for the National Book Award for Poetry
Find The New Yorker's announcement here.
The National Book Foundation announced the Longlist for the 2022 National Book Award for Poetry. The Finalists in all five categories will be revealed on Tuesday, October 4.
Three of this year's Longlisted poets are past National Book Award-honored authors: Jay Hopler was a Finalist for Poetry in 2016, Sharon Olds was a Finalist for Poetry in 2002, and Jenny Xie was a Finalist for Poetry in 2018. The Longlist includes a MacArthur Fellow, a Pulitzer Prize winner, and three Whiting Award winners. This year's poets have received fellowships from the American Academy in Rome, Cave Canem, MacDowell, Kundiman, the Jerome Foundation, Poetry Foundation, Lannan Foundation, National Endowment for the Arts, and the Library of Congress. Other prizes that have recognized the Longlisted poets are: the American Book Awards, the Amy Awards, the Pushcart Prizes, the T. S. Eliot Prizes, and the Yale Series of Younger Poets Prizes. One of the books comes from a university press and seven come from independent publishers, including two publishers that are appearing on the National Book Award Longlists for the first time: The Song Cave and YesYes Books. The Longlist includes poets in all stages of their careers, including two debut poetry collections.
Two titles on the Longlist offer meditations on personal and communal grief, and reflections on the joys of living. Facing a terminal cancer diagnosis, Jay Hopler reflects on the meaning of life through the compassionate, funny, and introspective poems in his collection, Still Life. Hopler passed away days after the collection's publication. Sharon Olds considers early loves and her relationship with her late mother, grapples with her white privilege, and expresses a deep appreciation for the many stages of life in her latest collection. Among the poems in Balladz are ones written during quarantine, as well as a series of self-titled "Amherst Balladz" that honor the legacy of Emily Dickinson.
What is living if not the desire to see and be seen, as Shelley Wong expresses so tenderly in her debut collection that centers queer women of color—at Pride dances, late-night meals in Chinatown, and a summer on Fire Island. As She Appears explores femininity, sexuality, and identity, and remains open to joy, lust, and self-love despite, or in contradiction to, the brokenness of the world.
Rio Cortez, Sherry Shenoda, and Jenny Xie call on their ancestors—real and imagined—in their Longlisted poetry collections. Rio Cortez recounts and reimagines her family's history as "Afropioneers" in the American West, and by turn, acknowledges the role that Black people played in exploring the United States after the Reconstruction Era. Golden Ax is an examination of how the past, present, and future are intertwined, and a rumination on Black womanhood and the yearning for freedom. Mummy Eaters juxtaposes the concept of corpse preservation and eternal life with the practice of mummy eating in 16th and 17th century Europe. Sherry Shenoda draws from Ancient Egyptian history and mythology to visualize the journey from mummification and to the afterlife—in this collection that is written as a call and response between an imagined ancestor and the author as descendant. In another historical reckoning, Jenny Xie's collection begins with poems inspired by photojournalist Li Zhensheng, whose images offer a rare visual documentation of the Chinese Cultural Revolution. The Rupture Tense recovers ancestral history through an investigation of state-sanctioned memory loss and intergenerational trauma.
Over seven sections, Punks: New & Selected Poems covers several decades of John Keene's career and features unpublished and new work that contemplate love, lust, family, Blackness, and queerness. Told through a chorus of voices, styles, and modes, these poems are a celebration of personal and collective memory, art, and survival. Spanning over 50 years of Quincy Troupe's life and career, Duende honors the memory of those lost to the transatlantic slave trade, pays tribute to the Black Lives Matter movement, and remembers musical, literary, and pop culture icons in a celebration of art, poetry, and music.
In Best Barbarian, Roger Reeves interrogates beloved writers and pop culture figures alike, explores racism in the United States and around the world, and contemplates the horrors faced by immigrants crossing the US-Mexico border and Black victims of police brutality. Allison Adelle Hedge Coke, too, grapples with America's long history of violence against people, animals, and the Earth in Look at this Blue. Her book-length poem courageously warns of a dire future terrorized by mass extinction and the impacts of climate change and offers a timely—and time-sensitive—wake-up call.
Publishers submitted a total of 260 books for the 2022 National Book Award for Poetry. The judges for Poetry are Kwame Dawes (Chair), Juan Felipe Herrera, Keetje Kuipers, January Gill O'Neil, and Mai Der Vang. Judges' decisions are made independently of the National Book Foundation staff and Board of Directors and deliberations are strictly confidential. Winners in all categories will be announced live at the National Book Awards Ceremony on Wednesday, November 16.
2022 Longlist for the National Book Award for Poetry:
Rio Cortez, Golden Ax
Penguin Books / Penguin Random House
Allison Adelle Hedge Coke, Look at This Blue
Coffee House Press
Jay Hopler, Still Life
McSweeney's
John Keene, Punks: New & Selected Poems
The Song Cave
Sharon Olds, Balladz
Alfred A. Knopf / Penguin Random House
Roger Reeves, Best Barbarian
W. W. Norton & Company
Sherry Shenoda, Mummy Eaters
University of Nebraska Press
Quincy Troupe, Duende
Seven Stories Press
Shelley Wong, As She Appears
YesYes Books
Jenny Xie, The Rupture Tense
Graywolf Press