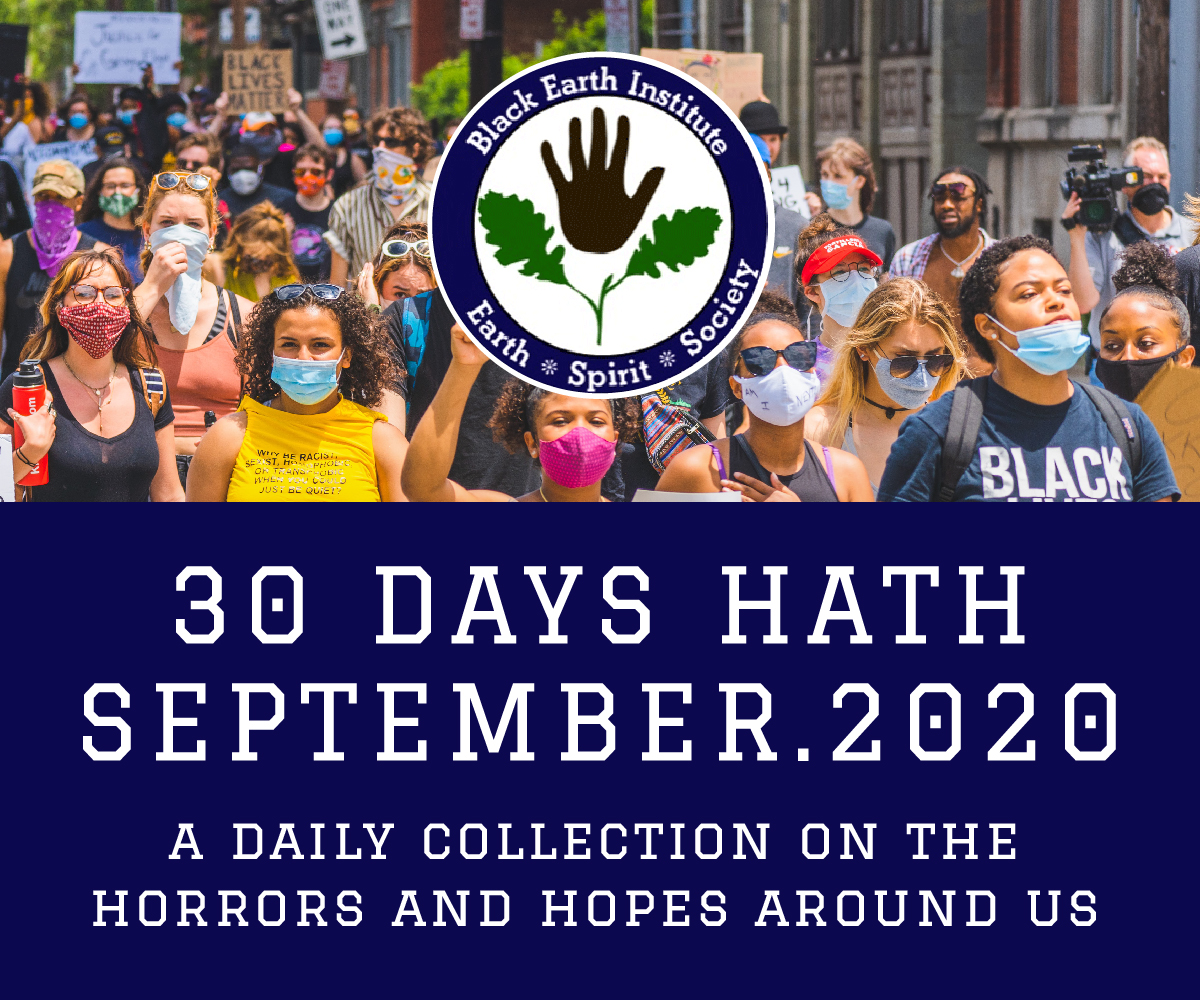 By Jacqueline Johnson
We were here before Columbus tripped upon this hemisphere and long before the first slave ships of 1619.  At this point African people and our descendants have been in the Americas for over twenty-five generations yet we are still sport and targets of every system of authority in this country.  We are still here both enfranchised and disenfranchised.  We need our millions and everyone else's millions of people to vote.  Every generation of voting age from the baby boomers to the XYZ folks will have to make their presence known through voting, organizing and resistance actions in order to meet this historical moment head on.
As I write the corona virus deaths in the USA have passed the 200,386, deaths mark.  Those numbers alone have brought many to despair. It is profoundly painful as I view a President who compliments himself on a job well done.  In what universe?  In this dark hour, we do not have the luxury of despair.  We must act and create new and alternative forms of resistance that are effective in their impact and results.
Violence as a form of disenfranchisement.  The kind of relentless killing of BIPOC people by police and the constant replay and re-inscribing of those sites of murder are also forms of violence.  In NYC and other parts of the country murder rates and crime are up.  People of all backgrounds are imploding under life during the Covid-19 pandemic.  Food and shelter insecurity are increasing.  Misinformation, apathy and fear could be the three trinities of this season in America.
This is the time of collective work. One can volunteer for various roles within activist or civic groups or not.  We have 39 days to get folks out to vote.  The protests are shimmers of hope against the relentless back drop of lies, economic chaos and petty political intrigue.  New leaders and new political and economic strategists are emerging out of the protests ready to do some of the work of transforming and creating new systems around issues such as eco climate wise laws and solutions, immigration reform, real accessible health insurance, gun control and on and on.
The wonderful energy that has come out of the Black Live Matter protests across this country are seminal in changing and challenging the status quo.  I love the BLM yellow and multi-colored emblems along many streets in this country.  But let it not be said that we settled for street signage and a quasi-stimulus bill for average Americans and a billion here or there from overly rich police departments and little real police reform.  "It's a start" is not enough.  It is not enough to take down the statues of the colonial era – maybe these acts are a sign we are just beginning to dismantle the colonial era.  But let us not stop at the statues.  Everywhere we breathe and live the residue of the colonial era and racism is all around and must be redressed, eliminated and transformed.
It may be that the two-party system and electoral college are a failed project in American politics.  Yet this archaic system is all we have and must use in the foreseeable future and certainly for the current election.  At no other time in recent history has the American vote been so important.  At no other time has such incredible weight been place on Absentee ballots. The US Post Office Administration has a foul history when it comes to the Black community.  So virulent were the actions of the Bureau of Pensions, the Justice Department and US Post Office that two African American, historic movements:  the Mutual Relief, Bounty and Pension Association of the United States of America established in 1897 and Marcus Garvey's Universal Negro Improvement Association established in 1914, were completely undermined by charges of "mail fraud" and the jailing of leadership.  So, will the 2020 elections be undermined by you guessed it – mail fraud, voter suppression, elimination from the voting lists?
Years ago, I used to be a "watcher" for school board elections in New York City, where ballots were regularly misplaced and found strewn in garbage cans and across highways.  With large swaths of the US population already opting for Absentee ballots, whom will be the watchers? Whom will watch the watchers? Who among us will work to ensure the integrity of the overall process within the one month we have left until the election and thereafter?  The work of this moment is the election, yet the work is also what we do after the election.
"Let a new earth rise. Let another
world be born….Let a new generation
full of courage issue forth."
-Margaret Walker Alexander